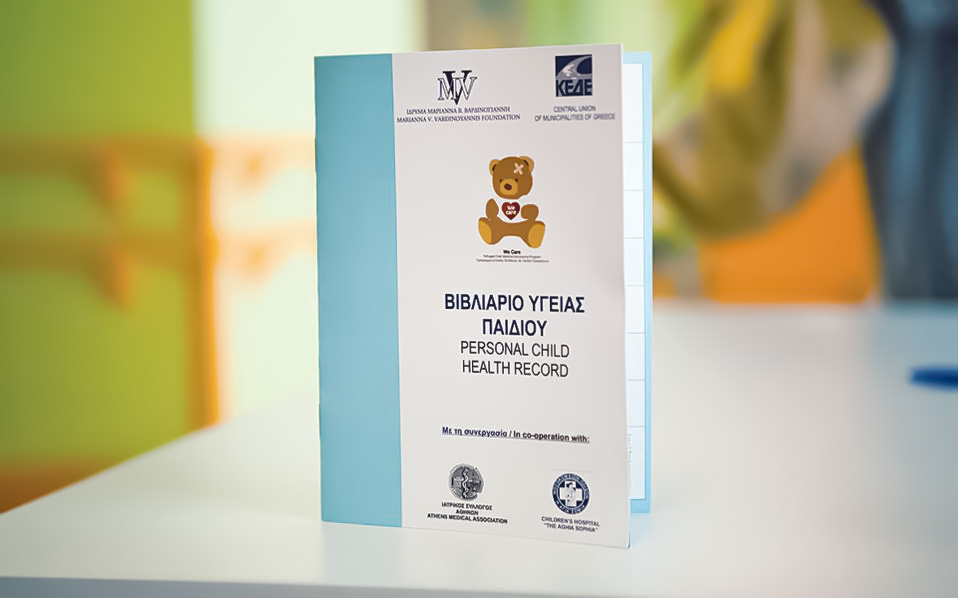 "We Care" is a program for the children of refugees that offers medical care, vaccinations, as well as material and psychological support.
It was launched in October of 2015, with the approval of the Ministry of Health, in cooperation with the Central Union of Municipalities of Greece, the Athens Medical Association and the Agia Sofia Children's Hospital.
The program is supported by the Charity Organisation "Apostoli" of the Holy Archdiocese of Athens and the ELPIDA Association of Friends of Children with Cancer.
The "We Care" program provides for children from infancy to 16 years old. These children get preventive health check-ups and vaccinations where needed. They also receive medical care, and in cases of emergency, sick children are transported to the Agia Sofia Children's Hospital for free hospitalization. This role is undertaken by teams of volunteer doctors and nurses from the Agia Sofia Children's Hospital and from the Athens Medical Association.
Every child that is tested is given a temporary personal health booklet, in Greek and English, recording all relevant information, enabling any doctor that cares for the child in the future, wherever it goes next, to have its medical history available.
In the context of the "We Care" program, hundreds of refugee children have received medical care, more than 4000 vaccines for hepatitis, measles, rubella and mumps have been administered in Athens, Piraeus and Eidomeni, as well as food, clothing and basic necessities have been handed out to more than 10,000 people in Hospitality Centres in Galatsi, Elliniko, Schisto and Lesvos.
The Marianna V. Vardinoyannis Foundation will soon start operating a model Refugee Hospitality Center in Attica, especially for mothers with their children, as well as unaccompanied children, with a capacity of 250 people, while a collaboration with the Ministry of Interior is under way for this purpose.
WE CARE- INTERNATIONAL CONTACTS
In the framework of the WE CARE Program, the President of the Foundation, Mrs. Marianna V. Vardinoyannis, met with international figures, such as the Secretary General of the United Nations, Mr. Ban Ki-moon, Queen Rania of Jordan, the President of the "Robert F. Kennedy Human Rights" foundation, Ms. Kerry Kennedy, and others.
SUPPORTERS OF WE CARE
The Marianna V. Vardinoyannis Foundation would like to thank the following companies for their valuable contribution to the Program through the products they offer.